To all those who follow my blog, and to anybody who has stumbled upon it, I would like to apologise because I must be the worst blog keeper ever!!! I just do not know where the time goes anymore.....It is so hard to believe that October is just around the corner, and before we know it, Christmas is going to be knocking on our doors!! Where has this year gone???
Anyway, today was quite productive PSP-wise and I do have a couple of new things to share for peeps. Not only do I have a new template (which I shall post in a moment) but I also took the bull by the horns and decided to try and write a tag tutorial *eeeek* My first ever!!! I'm not sure how things have gone or whether anybody will enjoy or understand my guidelines, but I shall be posting that too in a moment for anyone who wishes to try their hand it...please be gentle....lol
Ok, before I ramble on, here is the new template. As usual, the link to download is located below the preview :)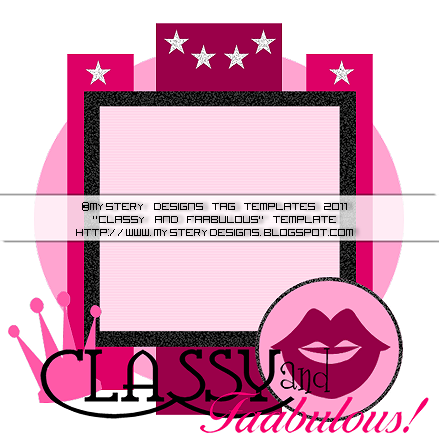 Download "
Classy And Faabulous
"
HERE